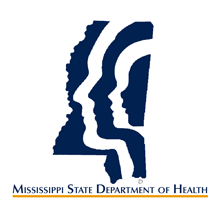 Mississippi's teen birth rate is one of the highest in the nation. Teen mothers and their children face economic and educational disadvantages: teen mothers are less likely to finish high school, less likely to have a father living in the home, and more likely to have a pregnancy they didn't plan for.
MSDH is a partner in Healthy Teens for a Better Mississippi, working to reduce the teen birth rate and create healthier children. We help schools plan abstinence-only and abstinence-plus sex education classes to inform teens of the consequences of pregnancy and provide them with knowledge and resources to help prevent pregnancy. Parents are an important part of teen pregnancy prevention: they can have more influence on teens than their friends or the media. Start talking to your teen early about making healthy choices about sex.
For more information about preventing teen pregnancy (for parents and teens) click here.