Mississippi COVID-19 Update: 16 new cases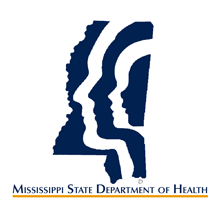 This morning the Mississippi State Department of Health is reporting 16 new cases of COVID-19 in Mississippi in 12 counties.
Seven counties have their first coronavirus case:
Holmes, Jones, Smith, Walthall, Wilkinson, Winston and Yazoo.
The state total now stands at 50, with 602 individuals tested.
Full details of Mississippi cases and preventive steps to take against COVID-19 are online at http://HealthyMS.com/covid-19
Mississippi COVID-19 Cases
New cases reported March 19, 2020
County Cases
DeSoto 1
Forrest 1
Harrison 3
Holmes 1
Jackson 1
Jones 1
Pearl River 3
Smith 1
Walthall 1
Wilkinson 1
Winston 1
Yazoo 1
Total 16
All Mississippi cases to date
County Cases
Bolivar 2
Coahoma 2
Copiah 2
DeSoto 2
Forrest 4
Hancock 2
Harrison 7
Hinds 6
Holmes 1
Jackson 2
Jones 1
Leflore 4
Madison 1
Monroe 1
Pearl River 7
Perry 1
Smith 1
Walthall 1
Wilkinson 1
Winston 1
Yazoo 1
Total 50