Health Officials Issue Warning to Mississippians About Bluebell Products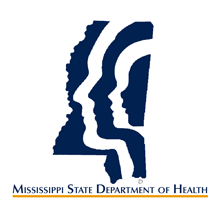 Jackson, MS – The Mississippi State Department of Health is urging Mississippians to not consume any Bluebell products, including ice cream, frozen yogurt, sherbet and frozen snacks due to potential contamination with Listeria.
Listeria is a bacteria that can cause severe illness and death. Pregnant women, newborns and those with weakened immune systems are at greatest risk. Symptoms include fever, muscle aches and diarrhea. In severe cases, Listeria can lead to meningitis and even death.
According to State Epidemiologist Dr. Thomas Dobbs, illness is not immediate and can occur weeks after exposure. "While we have no cases of Listeria related to Bluebell products here in Mississippi, it is important to remember if you have consumed the product recently and become ill, consult your healthcare provider at once."
For more information on the voluntary recall and what to do with remaining products visit www.bluebell.com; for more information on listeria visit www.cdc.gov/listeria/definition.html.