Mississippi's First Case of Chikungunya Virus for 2015 Confirmed in Traveler from Honduras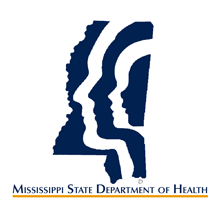 Jackson, MS – The Mississippi State Department of Health (MSDH) is confirming its first case of chikungunya virus in a Mississippi resident who recently returned from Honduras.
Last year there were eight cases of chikungunya reported in Mississippi. All cases were in international travelers – five to the Dominican Republic, one to Haiti, and one to Puerto Rico. Chikungunya is a risk to all travelers to the Caribbean as well as Central and South America.
Symptoms of chikungunya infection include fever, muscle and joint pain, and swelling of the joints. Deaths from chikungunya virus are rare, but anyone with a compromised immune system is at higher risk of complications from the infection.
Individuals who think they may be infected with chikungunya virus should see their healthcare provider and stay indoors for at least 10 days to avoid mosquito bites, as native Mississippi mosquitoes could spread the virus to other people.
MSDH State Epidemiologist Dr. Thomas Dobbs reminds Mississippians that the bigger threat here at home is West Nile virus. Last year there were 43 cases of WNV in Mississippi and seven deaths.
"West Nile virus is prevalent in Mississippi, and it's very important that you protect yourself from mosquitoes as we approach peak season beginning in July," said Dr. Dobbs.
The MSDH suggests the following precautions to protect yourself and others from chikungunya and other mosquito-borne illness, including West Nile virus:
Use a recommended mosquito repellent that contains DEET while you are outdoors.

Remove all sources of standing water around your home and yard to prevent mosquito breeding.

Wear loose, light-colored, long clothing to cover the arms and legs when outdoors.

Avoid areas where mosquitoes are prevalent. Mosquitoes that carry chikungunya virus are especially active during the day.

Travelers to the Caribbean, Central and South America where local transmission has occurred should prevent mosquito exposures. Please see HealthyMS.com/chik for more information.
For more information on chikungunya or other mosquito-borne illnesses, visit the MSDH website at www.HealthyMS.com/chik.