Two New Members Appointed to State Board of Health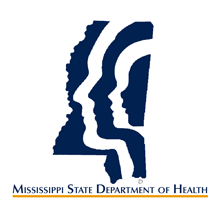 Jackson, MS - B.J. Phillips, DrPH, of Brandon, and Dwalia South, MD, FAAFP, of Ripley, will be sworn in as the two newest members of the Mississippi State Board of Health at the quarterly meeting today. Both were appointed to the Board by Governor Phil Bryant.
Board Chairman Dr. Luke Lampton looks forward to working with both new members. "Governor Bryant has made two outstanding appointments to the Board. Both recognize the serious problems facing public health in our state and are committed to making a difference. On behalf of our Board, I welcome them with much excitement," he said.
Phillips' career in public health began in 1965 as a microbiologist with the Mississippi State Department of Health (MSDH) after earning her Bachelor of Science degree from the Mississippi University for Women.
She earned her Master of Public Health and Doctorate of Public Health from the University of North Carolina before returning to MSDH for two more decades to serve as Director of Clinical Laboratories, Director of Office of Health Regulations, and Deputy State Health Officer before retiring in 1998.
"I am honored and thrilled to serve on the Mississippi State Board of Health," Phillips said. "For 34 years, public health has been my passion and vocation. I believe my experience and institutional knowledge of both the regulatory and service sides of the agency will enable me to make meaningful contributions."
Dr. South graduated from the University of Mississippi School of Medicine before completing her family practice residency at the University of Tennessee. She has been a family practice physician at Ripley Health Care Associates, a satellite campus of North Mississippi Primary Health Care, since 1995.
"It is a tremendous honor and privilege to be chosen by Governor Bryant for this position and to take the reins from Dr. Kelly Segars, who has served the state in this capacity for many years," she said. "Working with the Mississippi State Department of Health will present both great challenges and grand opportunities to make a positive impact on the health of all Mississippians."
South has served her community as a member of several civic organizations and has been recognized for her work in the field: in 2003 she was named Mississippi Family Physician of the Year and was listed as one of America's Top Family Doctors of the Year in 2004-2005.
Three current board members - J. Edward Hill, MD, FAAFP, of Tupelo; Sammie Rea, RN, of Flora; and Thad Waites, MD, of Hattiesburg - were reappointed for another term ending in 2021.
"Although we will miss our previous Board members, our two new Board members, Dr. Dwalia South and Dr. B.J. Phillips, have already dedicated themselves to the improvement of health in the state, and their Board membership is just one more way for them to help," said MSDH State Health Officer Dr. Mary Currier. "Also, the reappointment of our Board members whose terms were ending is very much to the benefit of health in the state. We are very lucky to have such a knowledgeable, capable, and service-oriented Board."